THANK YOU FOR HELPING CATS, BIRDS, AND THE PEOPLE WHO LOVE THEM CAT WELFARE
Affiliate Resources
We're proud of and thankful for our animal welfare partners who do such great work. To help you in your mission to help cats in need, we've provided the following tools to assist you in your community education and outreach.
DON'T FORGET
Include your affiliate code on the materials so that 10% of any DIY sales generated through your efforts is donated to your organization!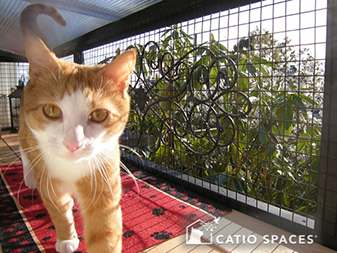 Want to spread the word about Catios on Facebook, Instagram and other social sites? Easy! Check out these suggested posts we've drafted, then make them your own. 
Posts include:
Benefits of Catios
Build a Catio
Catio Life Videos
Healthy Cat Month
And more!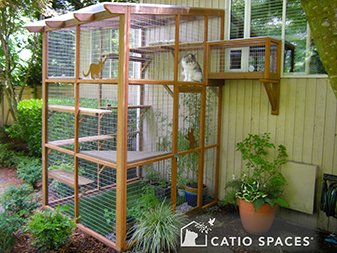 Need photos and videos of cats enjoying catios? We have lots! Simply select which kind of photo you need below and download for your use. Our Photo Library has videos too!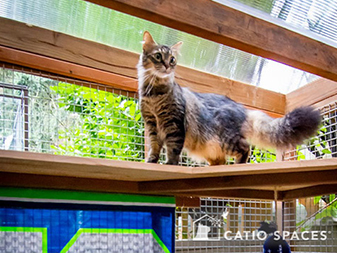 Are you looking to email or send a link to more information about the benefits of Catios? Try sharing these article links with your network!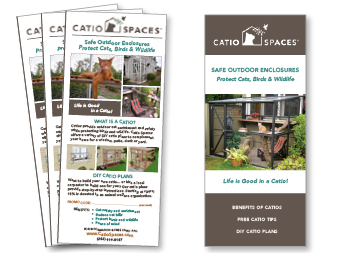 Need something you can print and share? Download our 1/3 page flyers and tri-fold brochures that are sure to have cat parents purring about keeping their cat safe.
Customize flyers/brochures: Download and open in Adobe Acrobat, type in your Promo Code and print. OR print the blank version and write in your Promo Code by hand.
Social Media Templates
Make Them Your Own…
We make it easy to generate interest in catios all year long with our social media templates!