I'm passionate about design, nature and cats.
While I've been called the Catio Queen, my cat, Serena, is the one who truly owns the royal title (she has 4 catios!), and deservedly so, for being the inspiration for Catio Spaces and my "quality assurance" expert.
With a background in Feng Shui, I understand the importance of creating environments for wellbeing and I've expanded my design services to create visually appealing catios for feline (and human) enjoyment.
My joy is witnessing my 4-legged fur clients safely experience the enrichment of nature while protecting birds and wildlife.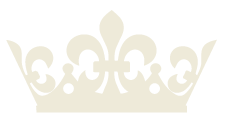 CYNTHIA CHOMOS
Founder & Catio Designer, Catio Spaces
Speaker, Cat Lifestyle Expert
WATCH VIDEO:  Follow tabby Serena's happy tail through her four catios with views of a delightful garden that she shares with Catio Spaces' founder, Cynthia Chomos.
About Catio Spaces
A passionate cat lover, Cynthia Chomos founded Catio Spaces to address the need for safe and visually appealing outdoor enclosures to enhance the lives of cats. After the loss of her beloved 22 year-old cat, she adopted her tabby, Serena, who is the inspiration for Catio Spaces. Cynthia combines her expertise as a Feng Shui Consultant and Designer to create outdoor havens for felines and their guardians.
A member of the Master Builders Association of King and Snohomish Counties, Cynthia is a general contractor who works with a team of carpenters building custom catios in the greater Seattle area. She also offers a variety of DIY Catio Plans for cat guardians who want to build one themselves or hire a local carpenter to build a plan for them.
Catio Spaces is a sponsor of Catio Tour Seattle, an annual event to create community awareness of the benefits of catios for protecting cats, birds and wildlife.
Speaking engagements
Do you need a speaker for an event? Cynthia's past speaking engagements include:
Seattle Pet Expo • HSUS Webinar, Curious About Catios? • Seattle Home Show • Green Industry Expo • International Feng Shui Conference