FREE CATIO TOUR EVENT PLANNER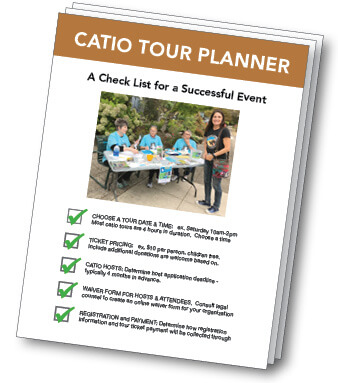 Do you belong to an animal welfare organization?
Learn how to organize a catio tour in your community with our free, Catio Tour Event Planner.
You'll receive a free PDF download with valuable tips including how to:
organize a successful event
find catio hosts
raise funds for your organization
attract sponsors, media and more!
SIGN UP TO RECEIVE A free catio tour planner!
Yes, I'm associated with an animal welfare organization and would like to receive your Catio Tour Planner.