Keep your cat safe, healthy and happy while enjoying the outdoors!
WHAT IS A CATIO?
A catio is a cat enclosure or "cat patio" that provides feline safety and enrichment outdoors. Whether you have an indoor or outdoor cat, a catio can be the purrfect solution while you enjoy peace of mind knowing your cat is always safe. There are many benefits of catios including protecting birds and wildlife too. Learn more about what a catio is and can be for you >>
TYPES OF CATIOS
Catios are available in a variety of designs and sizes for a window, porch, patio, deck, garden or yard. From small and simple to large and luxurious, catios can be an attractive addition to your home for the wellbeing of your fur family. Large catios include space for human seating and enjoyment too. Cats can enter a catio through a cat door in a window, wall or door to safely enjoy the outdoors all year long! Learn more about Catio types and locations.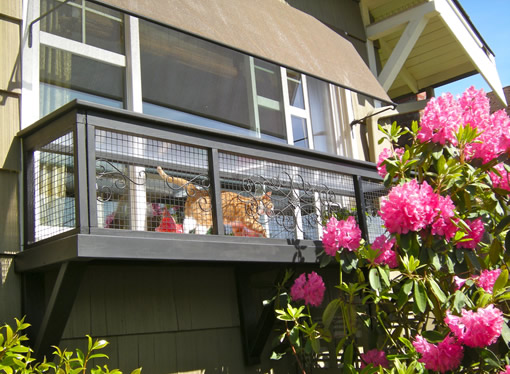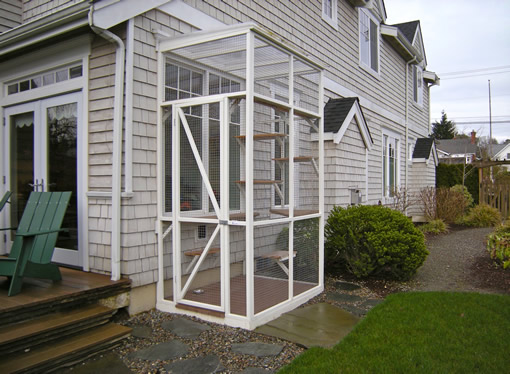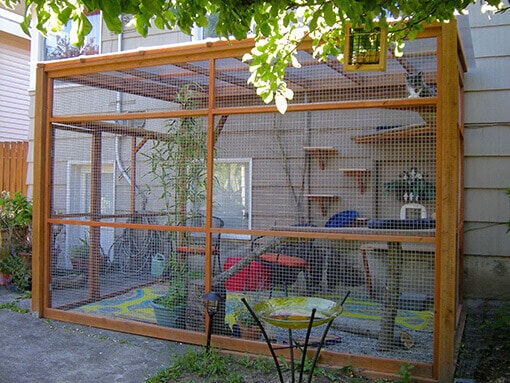 WHAT IS A CATIO MADE OF?
Our cat enclosures are designed using wood framing, escape-proof galvanized wire, a clear polycarbonate or wire mesh roof, multiple cedar shelves, perches for lounging and space to decorate. Wood framework can be left natural, stained or painted to complement your home. Floor options include grass, decking, pavers and more. What else? A happy cat!
HOW CAN I HAVE A CATIO FOR MY CAT?
We offer a variety of award winning DIY Catio Plans that you can build yourself (or hire a local carpenter to build it for you). We also design and build Custom Catios in the greater Seattle area. Looking for the purrfect gift for the cat lover in your life? DIY Gift Certificates are available.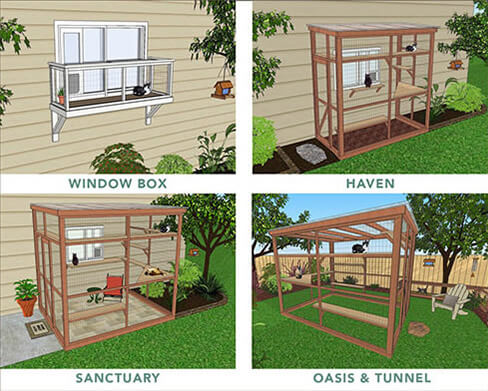 Do you want to build a catio? Or hire a local carpenter to build one of our award winning catio plans for you? We take the guesswork out of building a catio to save you time and money! Meet some happy Catio cats!
See our before and after catio transformations!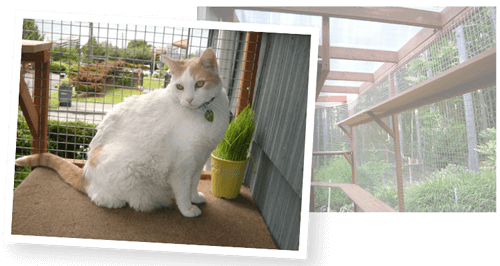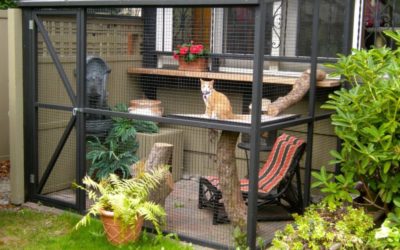 Every cat is unique and so is every home, garden and landscape.  If you're considering a catio, a safe outdoor space or "cat patio" for your cat to enjoy the enrichment of nature, there are several factors to be aware of when choosing a location.  Consider how much...
read more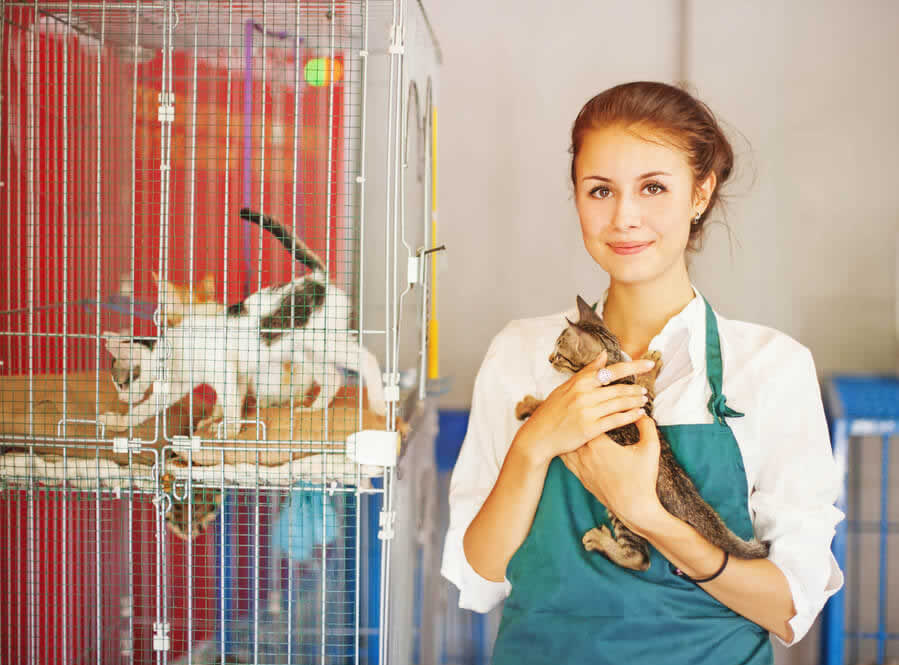 Animal Welfare Affiliate Program
Do you belong to an animal, bird or wildlife organization? Generate revenue for your organization while sharing the benefits of catios!