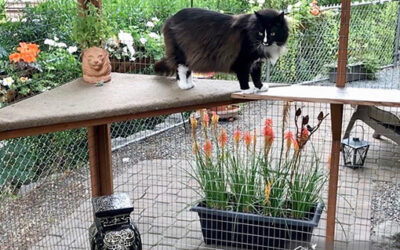 Catios & Happy Cats
Meet some lucky cats who share how good life is in a catio. Exercise, cat naps, birdwatching and more! Cat door examples too. Enjoy!
Watch Video

DOES YOUR INDOOR CAT WANT OUT? DO YOU WORRY ABOUT YOUR OUTDOOR CAT'S SAFETY?
Check out our free catio tips, DIY Catio Plans and custom catios to create a catio you and your felines will enjoy!