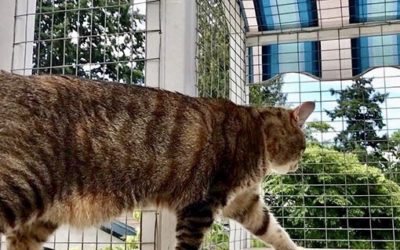 Penne's Palace Catio
An outdoor shed was transformed into a cat castle for Penne to safely expand her domain outdoors. A catwalk tunnel connects the house to this unique catio. Life is regal in a catio!
Watch Video

DOES YOUR INDOOR CAT WANT OUT?   DO YOU WORRY ABOUT YOUR OUTDOOR CAT'S SAFETY?
Check out our free catio tips, DIY Catio Plans and custom catios to create a catio you and your felines will enjoy!