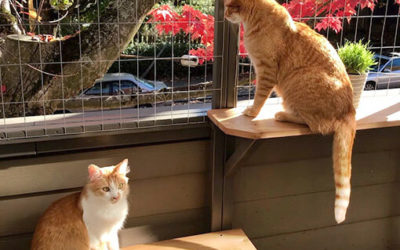 Urban Deck Catio
Above a bustling city street, Fanta and Finnegan are living the "high life" in their deck catio with fresh air, people watching and more!
Watch Video

DOES YOUR INDOOR CAT WANT OUT?   DO YOU WORRY ABOUT YOUR OUTDOOR CAT'S SAFETY?
Check out our free catio tips, DIY Catio Plans and custom catios to create a catio you and your felines will enjoy!