Catio for Cerebellar Hypoplasia (CH) Cats
Two special needs cats with Cerebellar Hypoplasia (CH), enjoy a custom designed catio for their mobility, safety and enjoyment.
See adorable Rosemary and Boots enjoying catio life on a houseboat!
WHAT IS CEREBELLAR HYPOPLASIA (CH)?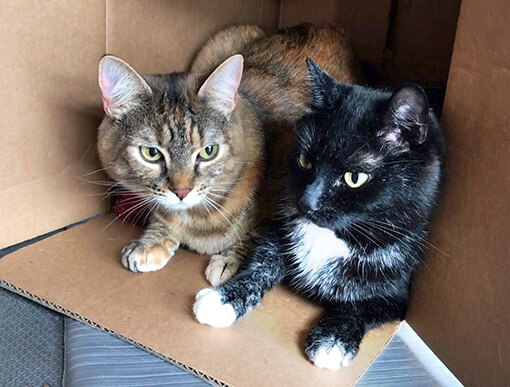 Cerebellar Hypoplasia (CH) is a rare congenital condition that causes kittens to be born with various levels of mobility challenges. Depending on their level of mobility, these cats can often live full, long and healthy lives, with just a few extra precautions around the home. Because the condition is fairly rare, people unfamiliar with the condition often grimace when they first see these cats move, fearing they're in pain. The condition is not painful or progressive and mild to moderate CH cats often live very normal lives.
Learn more about CH cats: www.chcat.org
Get a behind the scenes glimpse of the houseboat catio installation and some feline dock greeters.
A perspective on living with CH cats with Anna Boyd, proud cat mom of Rosemary and Boots.
Photo Gallery
This mobility-friendly catio was designed and built by Catio Spaces.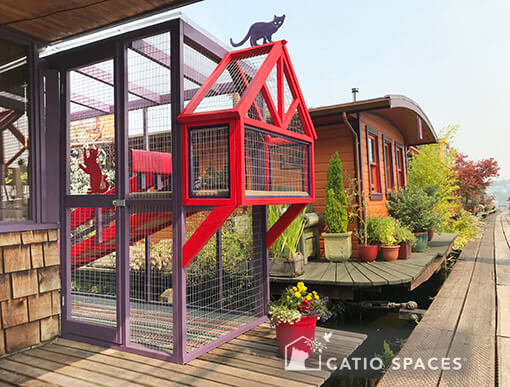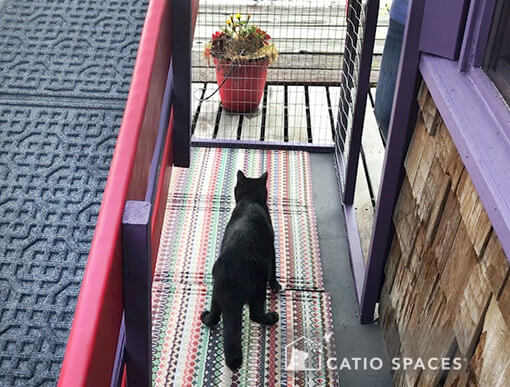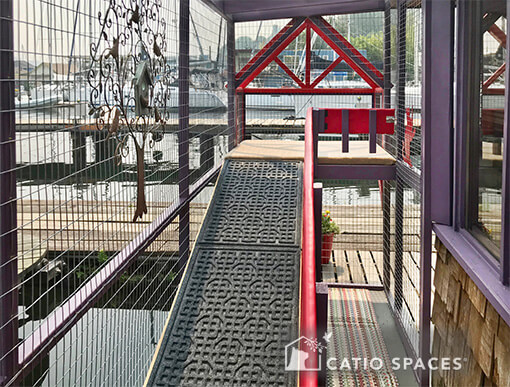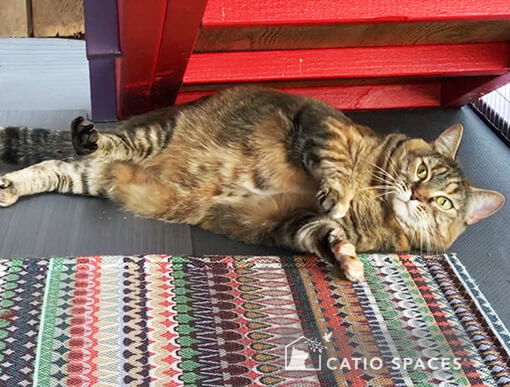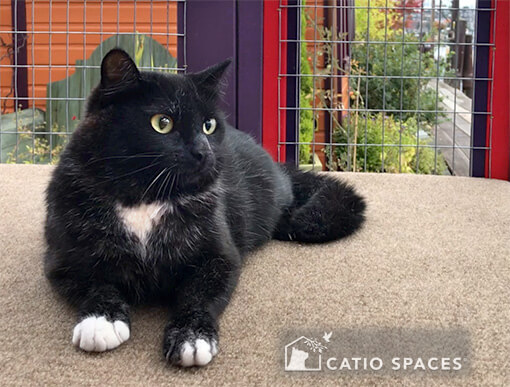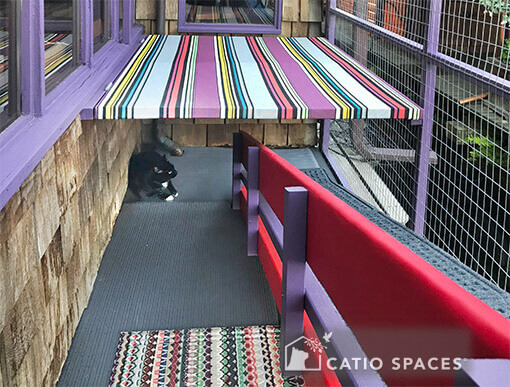 Keep cats safe and
protect birds & wildlife.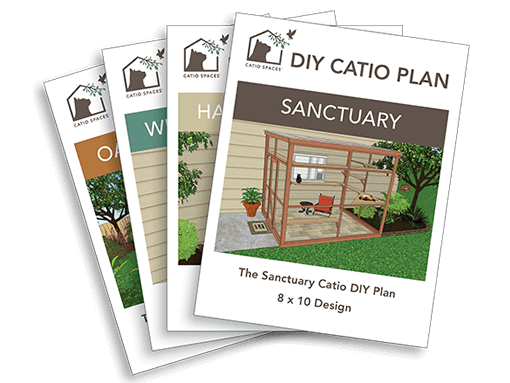 It's easy to build a catio with our award-winning plans designed to complement your home and suit your feline's fancy!
10% per purchase is donated to Animal Welfare organizations.
"I love special needs and senior kitties and it was an absolute joy to design a catio for Rosemary and Boots to address their mobility challenges. Together with my carpentry team, we created a colorful catio to provide a safe outdoor experience and complement this vibrant houseboat community. Many thanks to cat mom Anna for entrusting me with this complex and colorful design!"
Build one yourself…or hire a carpenter to build a catio plan for you!