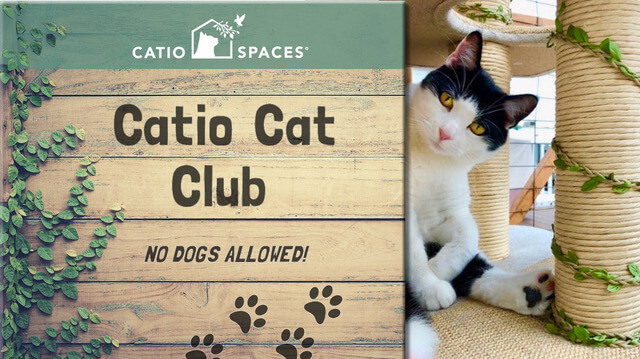 Catio Cats Rule!
At Catio Spaces, we LOVE seeing cats safely enjoy the wind in their whiskers!
If you're the proud parent of a happy catio cat, send us your fur kid's photo, name, and a short caption telling us about catio life. Once received, Pickles (our club leader ), will post your kitty as a member of our catio club.
Meet some cool cats giving a "paws up" for catio life!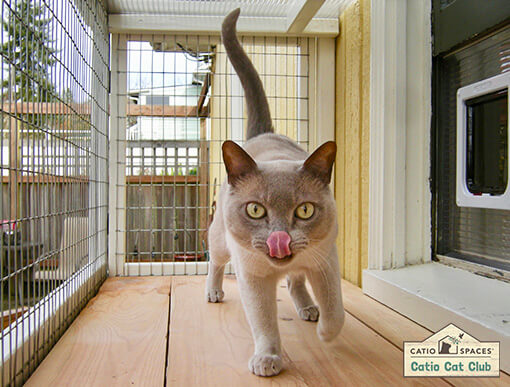 SMUDGIE
"I just saw a tweety bird, I did, I did! It's fun birdwatching even if I can't catch one. Thank goodness my human feeds me indoors!"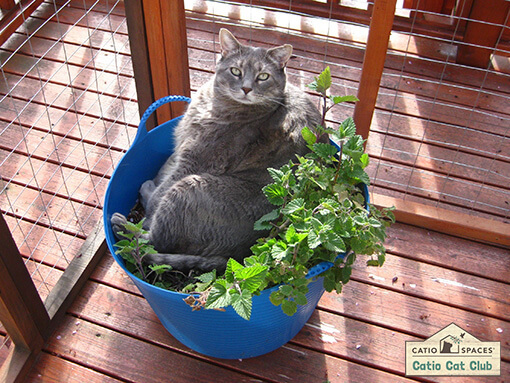 TOM
"Just chilllin' in some cat mint in my catio, want some? And hey, I lost 8 pounds after exploring all the fun in my catio."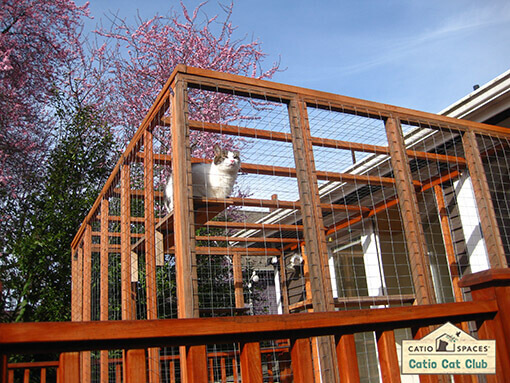 Deck catio built by homeowner and cat mom.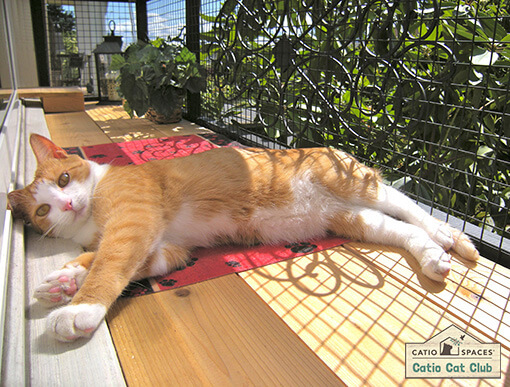 SERENA
"Another lazy afternoon basking in the sun in my window box catio. A purrfect place for my sun worshipping ways."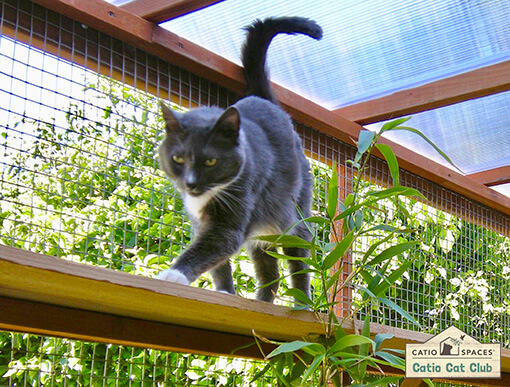 BANDIT
"Strutting my stuff on the cat walk! I'll strike a pose anytime. I LOVE being up high with views of my backyard and birds."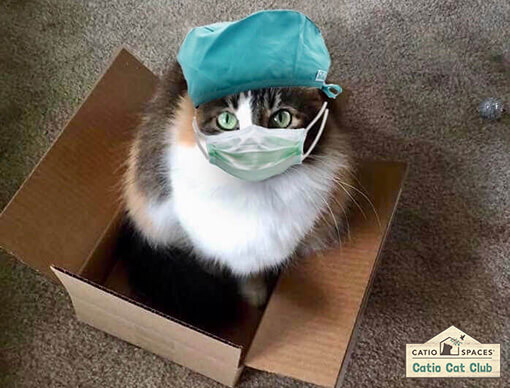 COOKIE – before
"Mom was keeping me safe during COVID-19 but I'd rather be outside in a catio enjoying fresh air".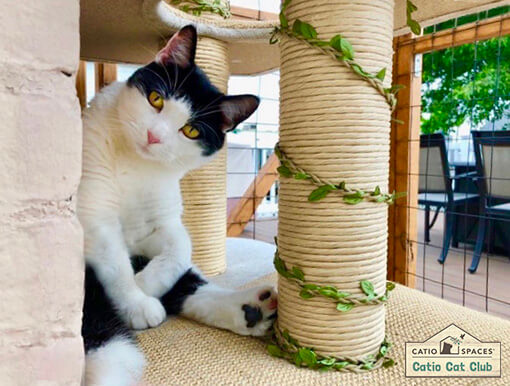 PICKLES
"I love going out to my catio first thing in the morning to watch the birds and squirrels. It's the purrfect start to my day!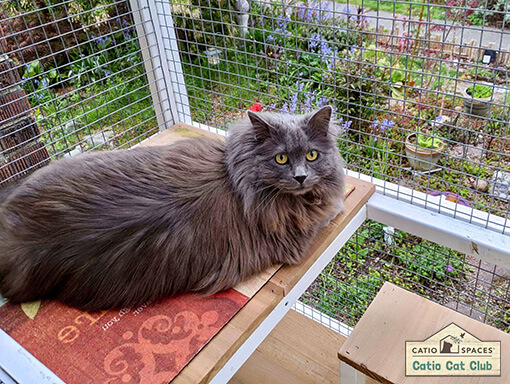 SHADOW
Ain't I handsome in my new digs? I love gardening and watching my human staff do all the work from my catio.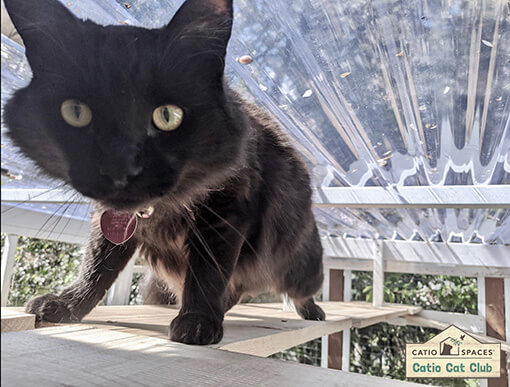 GRAHAM
"Excuse me….you're in the way of me exploring my catio. So much to see and do!"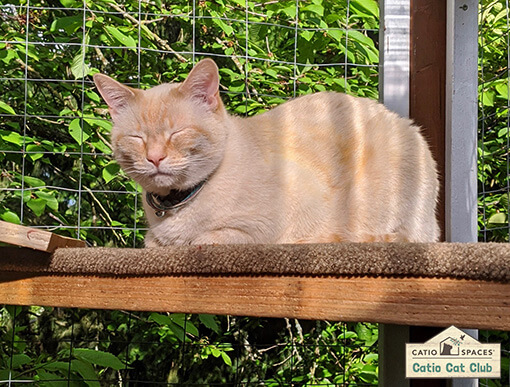 MARSHMELLOW
"Warm sun, cool breeze, the sound of birds…this is the life!"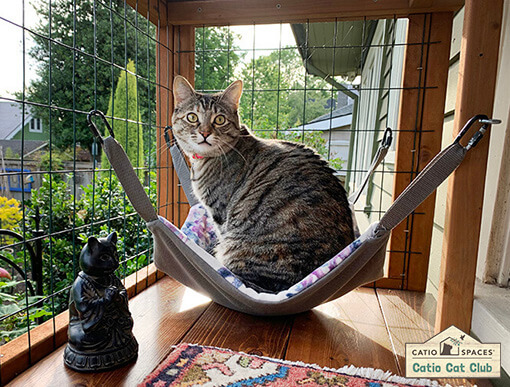 JACK
"I was just hanging out and right outta the blue a hummingbird buzzed me. Pretty cool. There is so much happening in the backyard!"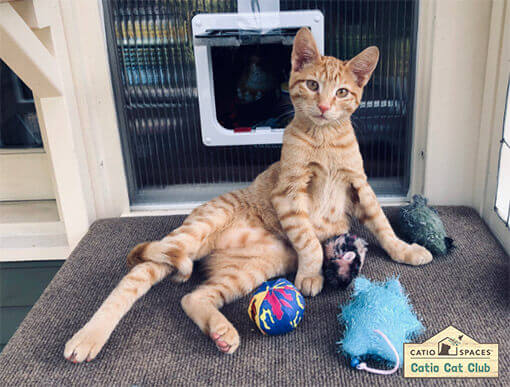 George
"I hit the jackpot being adopted into a home with a catio! So many birds to watch and bugs to chase that I haven't really had time for toys."
your cat?
SEND US A PHOTO AND CAPTION OF YOUR CAT ENJOYING CATIO LIFE!
HOW CAN I HAVE A CATIO FOR MY CAT?
We offer a variety of award winning DIY Catio Plans that you can build yourself (or hire a local carpenter to build it for you). We also design and build Custom Catios in the greater Seattle area. Looking for the purrfect gift for the cat lover in your life? DIY Gift Certificates are available.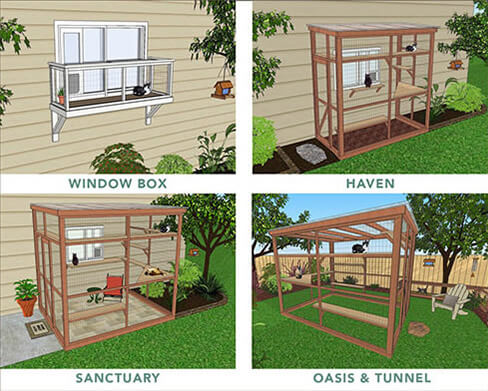 Do you want to build a catio? Or hire a local carpenter to build one of our award winning catio plans for you? We take the guesswork out of building a catio to save you time and money!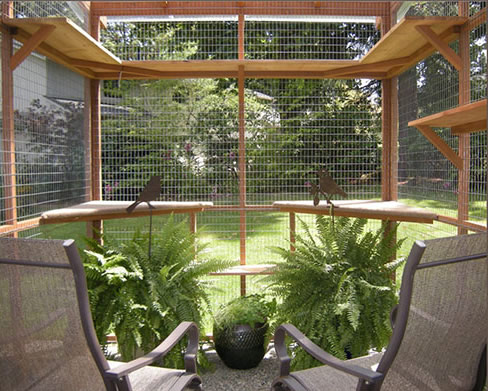 From simple to sublime, we build custom catios for a window, porch, patio, deck, garden or yard that will complement your home. Serving the greater Seattle area. Meet some happy Catio cats!
See our before and after catio transformations!