Catimonials – Client Projects
Meet some happy cats enjoying life in a catio including before and after photos of our client projects.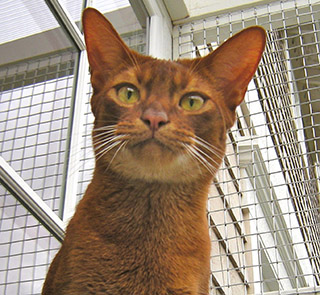 Mars – "the determined door dasher"
Mars, a highly active Abyssinian, likes to go outside "even though he's not supposed to" according to his 11 year-old human companion. Energetic and playful (and faster than a speeding bullet), the door dasher escaped twice from his owners home while Catio Spaces was outside building his cat enclosure. Needless to say, his homeowners were relieved when they saw him leaping into his safe and secure catio space.
Project Scope:
Create a catio to complement the home with access from the mud room.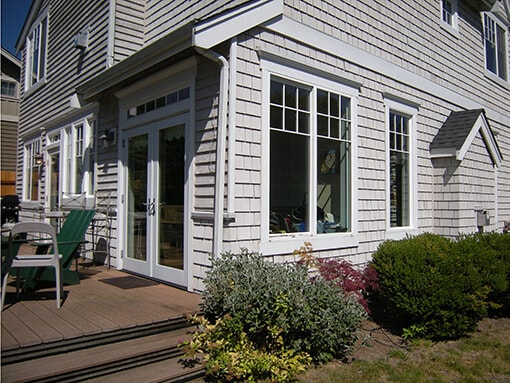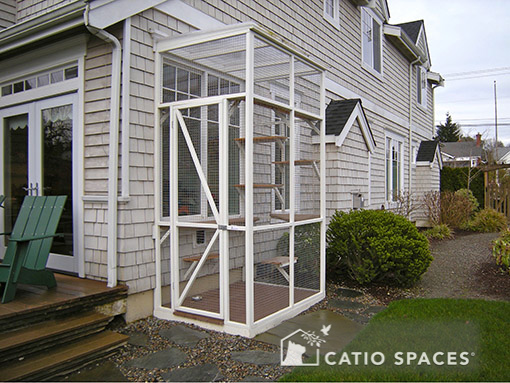 Mars really, really likes his catio! He goes into it through the cat door several times a day, regardless of the weather. He LOVES being outdoors and I have peace of mind knowing he is always safe. Thank you!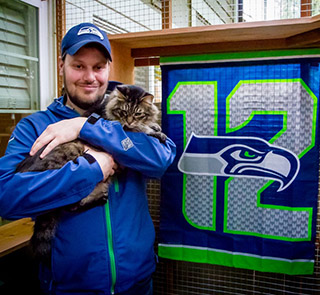 Lord Purrcival – "Seahawks feline fan"
Lord Purrcival, the ultimate "game day lap cat," and companion Lady Penelope, are the lucky receivers of a Seahawks-themed catio that they share with their 2-legged owner, a passionate cat lover and longtime Hawks fan. From floor to ceiling, the catio features "spirit of the 12" flags, a Seahawks football and game chair, a football field rug and a NFL figurine of Marshawn Lynch, the owner's favorite player. An ample supply of "power pellet" Skittles and a football cat toy add to the enjoyment.
Project Scope:
Create a backyard catio and "man cave" for the 2-legged and 4-legged Seahawks fans.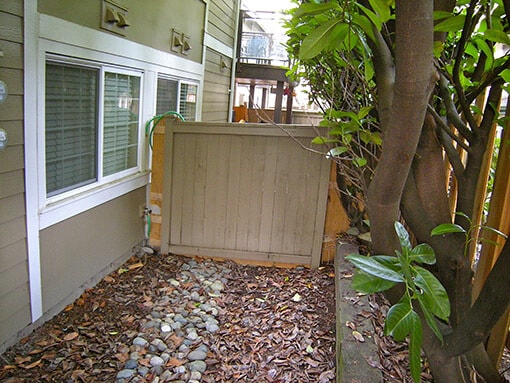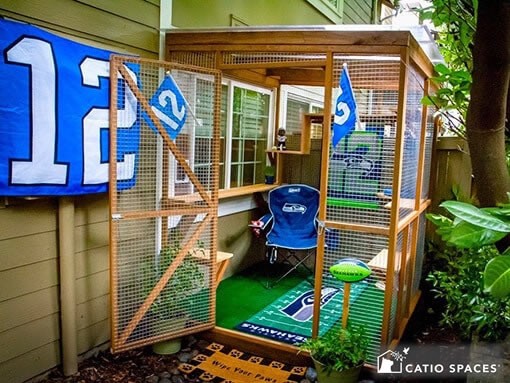 The cats and I are enjoying our catio and I can't wait to show it off to my friends! The Seahawks decor is inspiring to see as I look out my living room window. Thank you for creating an awesome space for us!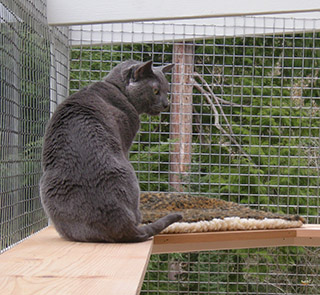 Griffin, Gink & Brina – "the wildlife window watchers"
No longer confined to window watching behind patio doors, these nature loving felines couldn't wait to get outside for an "up close and personal" experience of the squirrels, chickadees and finches at the backyard bird feeders each day. Quickly adapting to the cat door leading into their spacious, window box veranda, they now enjoy fresh air and outdoor enrichment while safe in their new catio space. Their 2-legged mom enjoys watching them….and no longer has to clean their nose prints off the windows!
Project Scope:
Create a window box catio for wildlife viewing without blocking human views into the backyard.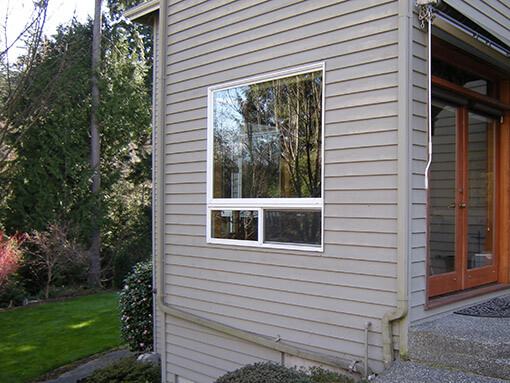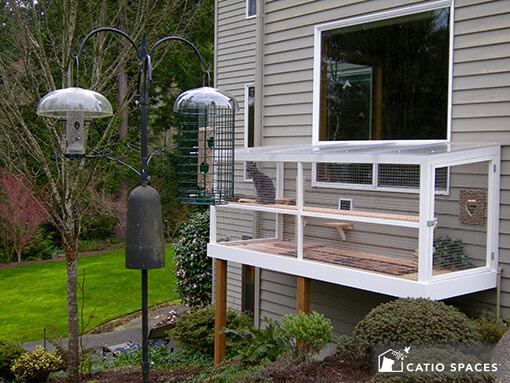 I awoke this morning and Brina was nowhere to be found. I discovered her in the catio intently watching a squirrel…. a true example of how attractive the space is to her. Thank you!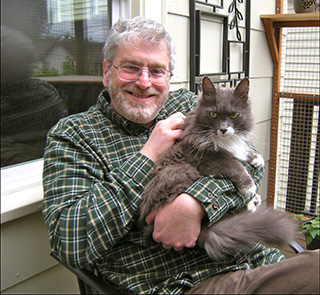 Malcolm – "the getaway cat"
Adept at batting the door knob whenever he wants out, super smart Malcolm, a 7 year-old mixed breed, would "drive his owner crazy" if he had to be an indoor cat. With radar for returning to his previous home, a catio was the perfect solution when his owner purchased a new home. The adventurer now has a safe getaway to a sunny deck that he shares with the master of the house.
Project Scope:
Transform the existing deck into a catio space for human and feline enjoyment.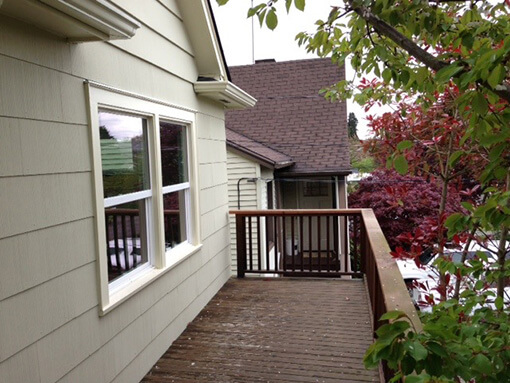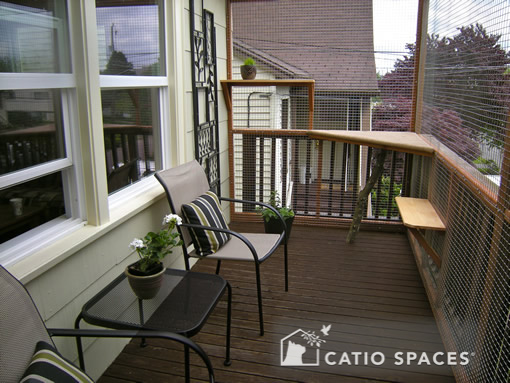 The catio looks great! I'm pleased with the extraordinarily high quality of the construction. Also, thank you for the design and finishing which make it a great addition to the house.
Gifted a Window Box catio for her first birthday, tabby Serena enjoys cat naps in the sun in her veranda outside the home of Catio Spaces founder, Cynthia Chomos. With two bird feeders in the garden below, and the amusing antics of a resident squirrel, she has ample entertainment throughout the day (in addition to her ground-level Sanctuary catio in the backyard….such a lucky cat!).
Project Scope:
Design a Window Box catio outside a western exposure window for Serena to bask in the sun.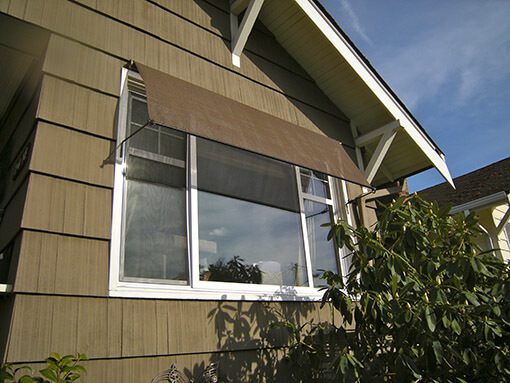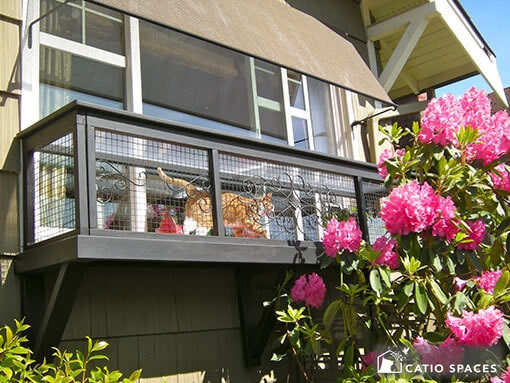 Serena's window box catio delights me (as much as her) since I also get to enjoy watching her lounging outside my office window. Several neighbors complimented the new "window box" addition to my home and were surprised when they saw Serena in it!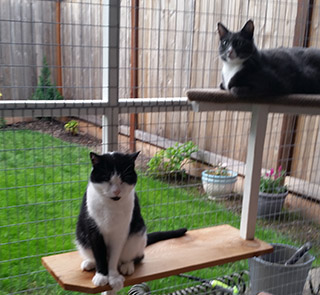 Missy – "the fence climber"
Adept at scaling a fence, rescue cat Missy and her socialite fur mate PJ, are living the high life in their 10' high catio with views of backyard wildlife. Their passionate, animal loving guardian always dreamed of having a catio and had one built for her new home. Now the two kitties can safely enjoy fresh air, exercise and cat naps while their guardian lounges in the catio reading a book or visiting with friends.
Project Scope:
Transform the covered patio into a catio for year-round enjoyment.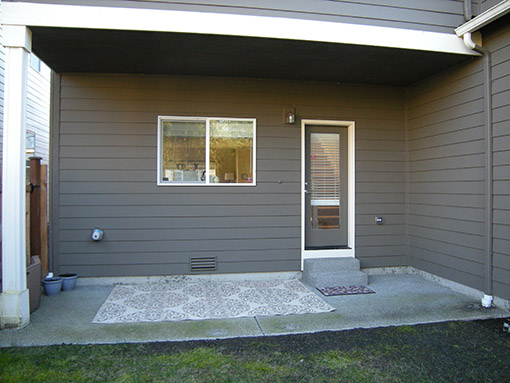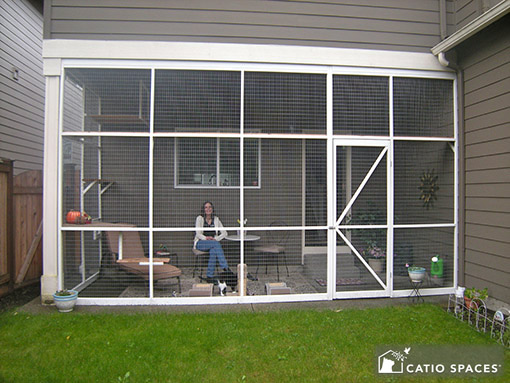 Missy, PJ and I love our catio!!! I've always wanted a catio for my kitties. I also enjoyed working with Cynthia and her carpenter to make this dream come true. Thanks again!
HOW CAN I HAVE A CATIO FOR MY CAT?
We offer a variety of award winning DIY Catio Plans that you can build yourself (or hire a local carpenter to build it for you). We also design and build Custom Catios in the greater Seattle area. Looking for the purrfect gift for the cat lover in your life? DIY Gift Certificates are available.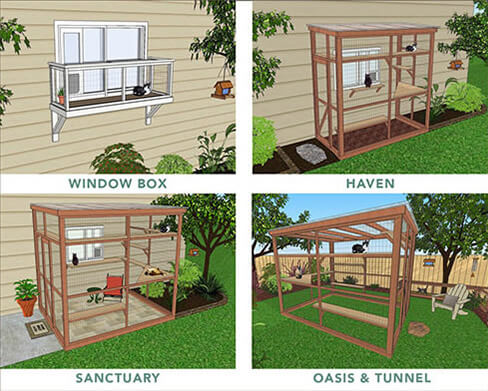 Do you want to build a catio? Or hire a local carpenter to build one of our award winning catio plans for you? We take the guesswork out of building a catio to save you time and money!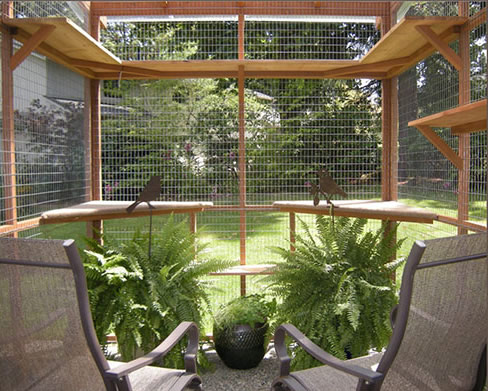 From simple to sublime, we build custom catios for a window, porch, patio, deck, garden or yard that will complement your home. Serving the greater Seattle area.