Follow tabby Serena's happy tail through four catios with views of a delightful garden that she shares with Catio Spaces' founder, Cynthia Chomos. Her outdoor havens include the Catnap catio, an elevated Catwalk Tunnel and the Sanctuary catio for exercise and lounging….and of course, bird watching from her Window Box catio!
Designed by Catio Spaces
HOW CAN I HAVE A CATIO FOR MY CAT?
We offer a variety of award winning DIY Catio Plans that you can build yourself (or hire a local carpenter to build it for you). We also design and build Custom Catios in the greater Seattle area. Looking for the purrfect gift for the cat lover in your life? DIY Gift Certificates are available.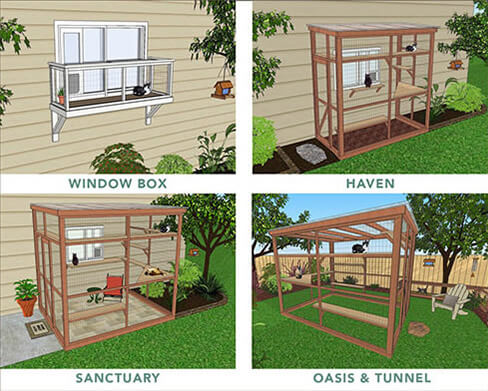 Do you want to build a catio? Or hire a local carpenter to build one of our award winning catio plans for you? We take the guesswork out of building a catio to save you time and money!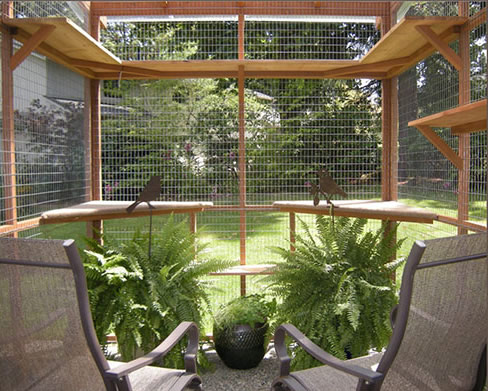 From simple to sublime, we build custom catios for a window, porch, patio, deck, garden or yard that will complement your home. Serving the greater Seattle area.