Adventure seeking Max, a high energy Bengal cat, enjoys the simulation of nature in several custom designed catios where he can enjoy the wind in his whiskers. His outdoor enclosures include a Catwalk Bridge and a Garden Catio with branches, multiple climbing shelves and cat safe plants. Life is good in a catio! Designed by Catio Spaces
HOW CAN I HAVE A CATIO FOR MY CAT?
We offer a variety of award winning DIY Catio Plans that you can build yourself (or hire a local carpenter to build it for you). We also design and build Custom Catios in the greater Seattle area. Looking for the purrfect gift for the cat lover in your life? DIY Gift Certificates are available.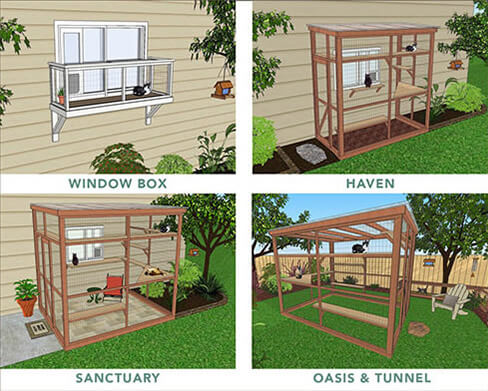 Do you want to build a catio? Or hire a local carpenter to build one of our award winning catio plans for you? We take the guesswork out of building a catio to save you time and money!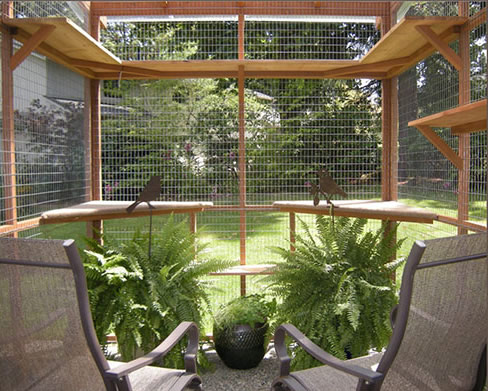 From simple to sublime, we build custom catios for a window, porch, patio, deck, garden or yard that will complement your home. Serving the greater Seattle area.