Before he got his catio, "Boss of the Road" Mars, an energetic Abysssinian, frequently bolted out the door creating stress for his human companions and the birds in the neighborhood.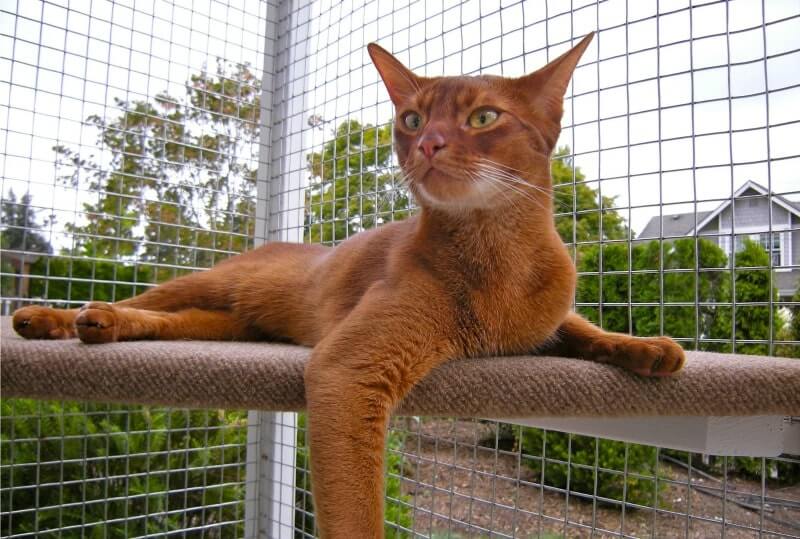 DOES YOUR INDOOR CAT WANT OUT? DO YOU WORRY ABOUT YOUR OUTDOOR CAT'S SAFETY?
Check out our free catio tips, DIY Catio Plans and custom catios to create a catio you and your felines will enjoy!