OPEN HOUSE: 

The Catio Solution
 Saturday, August 20, 2022

10am – 12pm
JOIN US for a free educational event! Register here.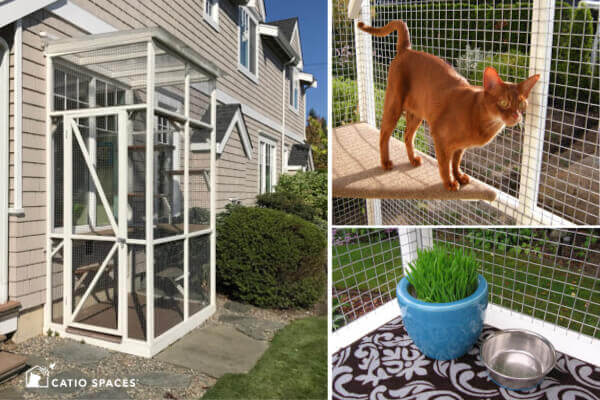 Does your indoor cat want outside?
Do you worry your outdoor cat might not come home?
Does your cat bring you bird and wildlife "gifts?"
Are you tired of seeing postings for lost, injured, or deceased cats in your neighborhood?
Annoyed by free roaming cats entering your yard, garden beds, and fighting with your cats?
Take a self-guided tour of two Seattle homes featuring catios in the Ballard and North Seattle neighborhoods.
LEARN
how catios, outdoor "cat patios" protect cats from predators, vehicles, and other hazards while safely enjoying the enrichment of the outdoors.
BE INSPIRED. See how catios can be a positive addition to your home and how to create one to enhance your cat's life.
PROTECT birds and wildlife by creating a cat and bird-friendly home and garden.
MAINTAIN GOOD NEIGHBOR RELATIONS by providing your cats with safe outdoor time on a leash or in a catio.
Meet two catio owners and see a variety of catios from small to large (with space for humans too), including a window box, cat walk tunnels, porch, deck, garden, and destination catios. Get ideas for shelves, enrichment, décor, and more!
OPEN HOUSE & CATIOS HOSTED BY: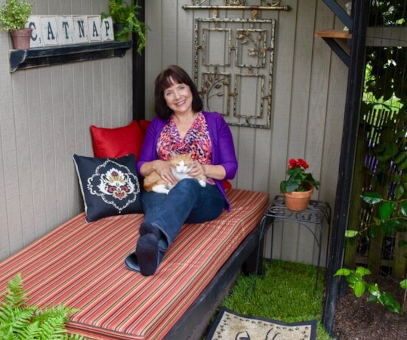 Cynthia Chomos, Catio Designer and Founder of Catio Spaces, and sunlover Serena.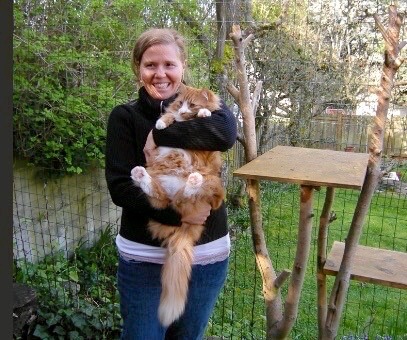 N. Seattle/Licton Springs
Jennifer Hillman, The Humane Society of the United States, and Lord Fauntleroy.

CATIO LOCATION MAP:   (4-mile drive)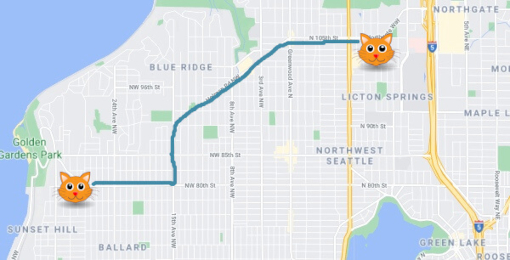 Join us for a free educational event!
THIS EVENT IS FREE. Sign up in advance and invite a friend! The day before the Open House you will receive an email with the address for the two locations and Open House information.
DONATIONS GLADLY ACCEPTED for our education partners to help support their mission to keep cats, birds, and wildlife safe in our community. Learn More>>