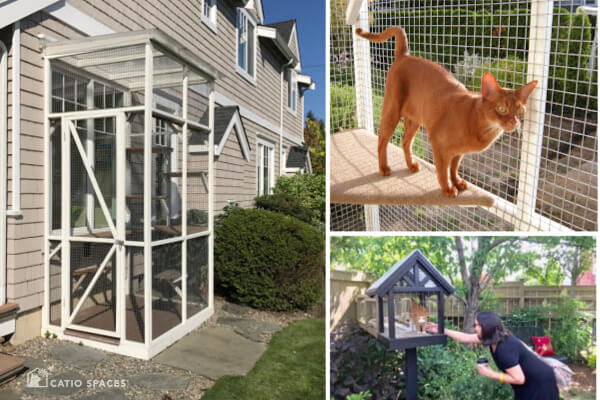 Some lucky cats are hosting the Open House of the year – and you're invited!
Join us for Seattle's Catio Tour showcasing outdoor "cat patios" in Seattle neighborhoods.
Hosted by cat-loving homeowners, you'll see a variety of ways to provide safe outdoor access for cats and protect birds and wildlife.
LEARN how catios protect cats from predators, vehicles, and other hazards while safely enjoying outdoor enrichment.
BE INSPIRED. See how catios can be a positive addition to your home and how to create one to enhance your cat's life.
PROTECT birds and wildlife by creating a cat and bird-friendly home and garden.
$10 per ticket. Proceeds are donated to support local animal welfare organizations.
TO REGISTER: Email us and we'll notify you once the tour date is scheduled.