Call for international catios!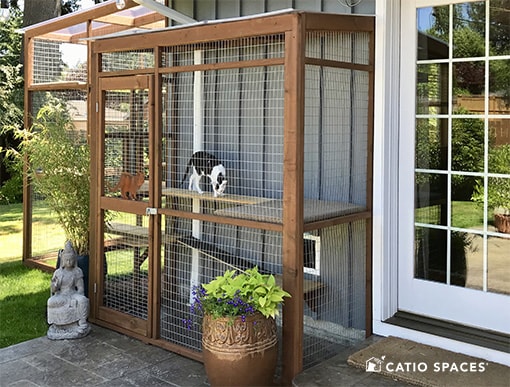 Are you a cat parent with a catio living outside of the United States?
Help inspire cat parents around the globe by sharing your reasons for having a catio!
We'd love to see photos of your catio (and of course, your cats too). You might also be featured in one of our upcoming newsletters showcasing catio success stories!
Why did you want a Catio? Tell us how your cats are enjoying their catio. How has life changed since having a catio? (Photos to be sent via separate email per instructions following this section.)
Please email Horizontal photos only to info@catiospaces.com. Include your name and country.
1 exterior photo showing the full catio
2-3 interior photos (from inside your catio) showing your cats enjoying their catio, decor, etc.