Happy Catio Cats: Videos by Catio Spaces
Follow tabby Serena's happy tail through four catios with views of a delightful garden that she shares with Catio Spaces' founder, Cynthia Chomos.
Watch Video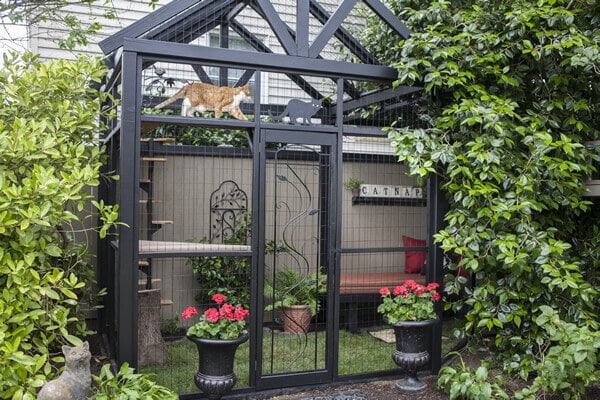 Adventure seeking Max, a high energy Bengal cat, enjoys the stimulation of nature in a custom catio and catwalk with the wind in his whiskers.
Watch Video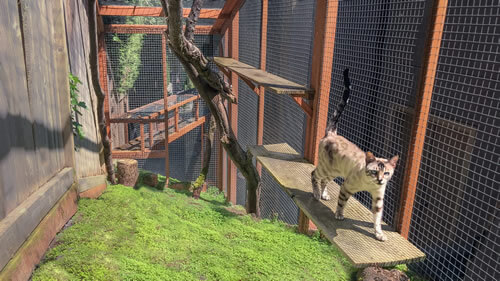 DOES YOUR INDOOR CAT WANT OUT?   DO YOU WORRY ABOUT YOUR OUTDOOR CAT'S SAFETY?
Check out our free catio tips, DIY Catio Plans and custom catios to create a catio you and your felines will enjoy!