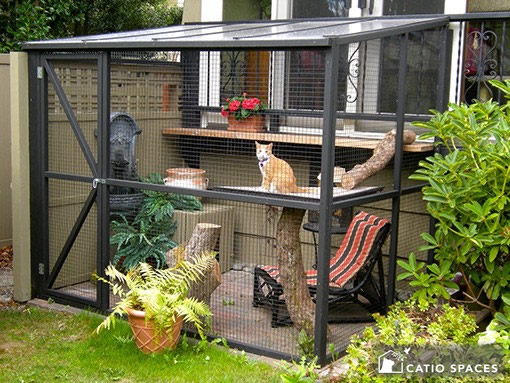 This year has presented countless reasons for all of us to keep safety a priority. From the pandemic to wildfires, hurricanes and other unanticipated emergencies, 2020 has reminded us to stay safe and to protect the vulnerable, including our four-legged family members.
October is National Animal Safety and Protection month, making these next few weeks a good time to focus on emergency preparedness and prevention for cats. As the founder of Catio Spaces, my mission is to keep cats, birds and wildlife safe. I know many pet parents who struggle with the indoor/outdoor dilemma—they want to give their cat the opportunity to explore the great outdoors but fear the risks associated with it. Cars, predators, poisons and fighting with other cats are among many outdoor hazards for cats. The unfortunate truth is that there is a significant decline in lifespan for outdoor cats: the average lifespan is 2-5 years, whereas indoor cats often reach the age of 17 or more.
Letting cats roam freely outdoors also impacts birds and wildlife. While cats express their natural instincts when "hunting," they can have a negative impact on the bird population. A study published in the fall of 2019 showed a shocking decline in the number of birds—since 1970, we've lost almost 3 billion birds! The study indicates habitat loss is likely the key cause, but there are other challenges too, including predation by cats.
One of the easiest ways to solve the indoor/outdoor dilemma AND keep wildlife safe is with a catio. In fact, a catio gives you and your kitty endless opportunities to enjoy birdwatching in your own backyard. If you already have a catio or are just curious about the birds, check out Catio Spaces' birdwatching guide.
Let's explore the benefits of catios and five tips to keep your cat safe all year long, including a virtual catio tour to get your creativity flowing so you can create a catio both you and your cat will love.
Top 10 Benefits of Catios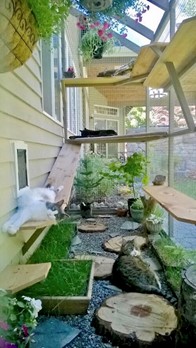 1. Keep your cat safe outdoors.
2. Reduce trips to the vet and expensive bills.
3. Protect birds and wildlife.
4. Help reduce the free-roaming cat population.
5. Provide a stimulating and enriching lifestyle.
6. Reduce stress in mulit-cat households with additional territory.
7. Enjoy fresh air and bonding with your cat outdoors.
8. Hep reduce indoor odors with an additional outdoor litter box.
9. Good neighbors relations by keeping your cat contained on your property.
10. Enjoy peace of mind knowing your cat is safe.
In a position statement, the American Association of Feline Practitioners (AAFP) writes, "By establishing a safe space outdoors, like a catio, your cat can gain the benefits of being outdoors without the risk of injury, predation or theft." If you're a cat parent looking for additional insights into the indoor/outdoor dilemma, definitely check it out.
It's important to safeguard your feline family members all year long and not just for National Animal Safety and Protection month.
5 TIPS TO KEEP YOUR CAT SAFE ALL YEAR LONG:
1. Be sure your cat gets an annual wellness check-up by a vet. According to the AAFP, 83% of cats go to a vet during their first year, but half of them never go back until they are sick or injured! Cats are masters at hiding pain, discomfort and ailments. They also may not display symptoms of a health issue until it becomes advanced, which is why regular, annual vet visits are essential to preventing and catching any issues early on.
An exam by a vet as well as lab tests can uncover early stages of an illness or disease. You can prevent any health issues before they arise—and it can be easier and less costly to treat. A routine exam may include vaccinations as well as discussions on dental care, flea control, weight, nutrition and behavioral issues.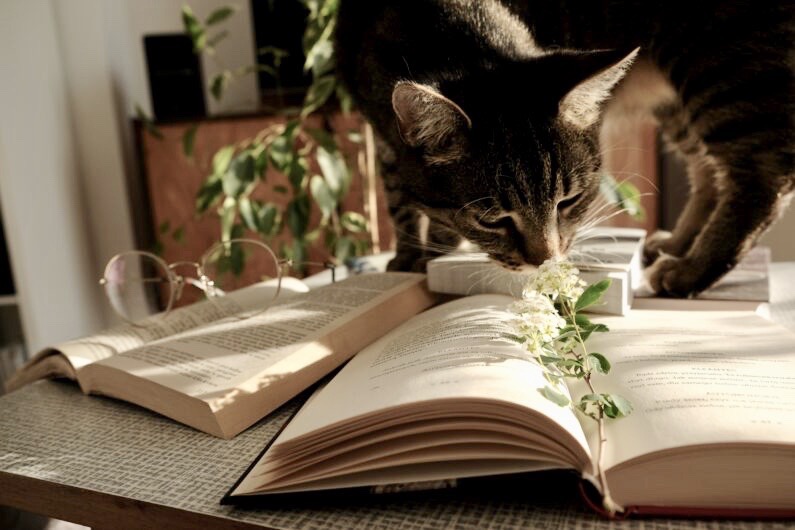 2. Pet-proof your home. Store dangerous and toxic materials and choking hazards out of reach. There are quite a few common plants that could actually be toxic to your cat. Check the American Society for the Prevention of Cruelty for Animals' list of toxic plants and make sure to remove them from your home and catio. Taking preventative steps can help create a safe, feline-friendly home.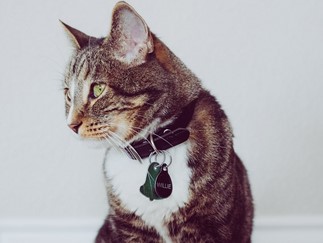 3. Invest in pet identification. According to ASPCA, one-third of pets will be lost, stolen, or separated from their parent during their lifetime. Being able to identify your cat is crucial! Provide a pet collar with an ID tag and current contact information. You can also microchip your cat. Keep current photos of your cat since pictures are useful in posting for missing pets.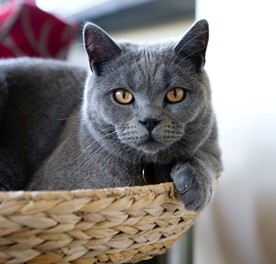 4. Include your pets in your emergency preparedness and evacuation plans. Create a portable pet emergency kit with medical records, water and food bowls, pet food, litter box and medications.. Look at or download ASPCA's disaster preparedness checklist for more tips about pet safety.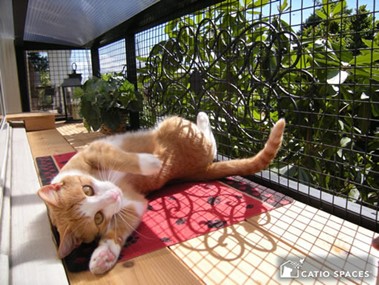 5. Solve the "indoor/outdoor" dilemma by adding a catio. Catios are a great way to keep your cat safe outdoors while providing the daily stimulation and enrichment cats crave. The best way to discover the benefits of a catio is to get inspired seeing a variety of cat patios and the ways they can be an attractive addition to your home.
A VIRTUAL CATIO TOUR!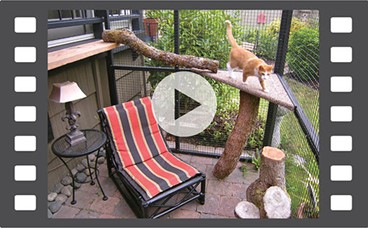 Catios are a growing worldwide trend for feline enrichment while creating a safe and healthy lifestyle for your cat. Catio Spaces is a proud founding partner of an annual Seattle Catio Tour. This year, however, the pandemic pushed the paws-button on our self-guided summer catio tour.
For a pandemic pivot, check out seven "cat patios" including before and after transformations, and meet some cat parents who solved their indoor/outdoor dilemmas. From door dashers and wishful window watchers to a one-of-a-kind colorful catio menagerie and houseboat catio, you'll see the many ways cat parents are keeping their cats safe, healthy and happy outdoors.
View our virtual Catio Tour video showcase.
WIN A DIY CATIO PLAN!
In honor of National Animal Safety and Protection Month, Catio Spaces is giving away 25 DIY catio plans! Enter to win your very own catio plan to begin your catio journey. Enter to win through October 31, 2020.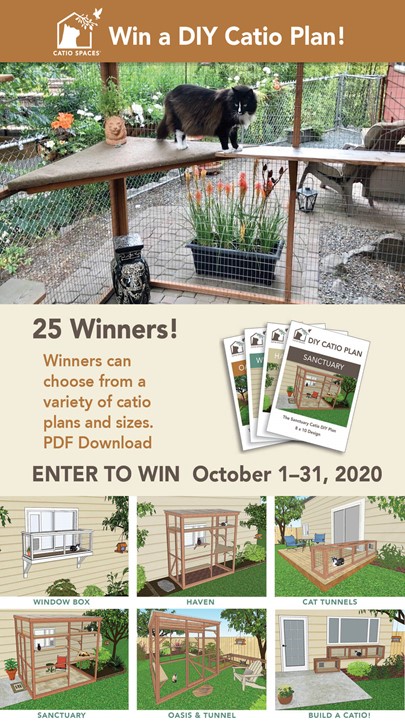 ENTER TO WIN.…and good luck!
Stay safe and well. And, as always, life is good in a catio!